NEED HELP? CALL OR TEXT ANYTIME
207-400-6803
or
520-400-4775
PROVIDING SUPPORT AND COUNSELING – FREE FOR PREGNANT WOMEN OR PARENTING MOTHERS
We are a LICENSED Maine based non profit adoption agency. If you are either pregnant or want to adopt contact us for more information.
If you want help making an important decision, if you want confidentiality, if you desire not to be judged, if you are scared, if you JUST want someone to listen…Please call, text or email us.
We have over 20 years combined experience. We have been through the adoption process personally. We want you to know that someone does care for you.
WE DO CARE FOR YOU. YOU ARE NOT ALONE.
If you are pregnant OR if you are currently parenting a young child we may be able to help you make a Private Adoption plan for him/her. Most of our hopeful adoptive families are open to adopting a child 12 months of age or younger. Many of our families are open to adopting a young sibling group (child under 5 and newborn). We have a few families looking to adopt a child 5 years of age or younger.
Call us to learn more about your options regarding making an adoption plan for a child you are parenting or if you are experiencing an unplanned pregnancy.
WE ADVOCATE OPEN ADOPTION RELATIONSHIPS
An open adoption means...
Birth parents get to choose the adoptive family for their child/children
Birth parents and adoptive parents get to meet face to face
Adoptive family agrees to keep in contact with birth family (letter, pictures and occasional visits if you so desire)
Birth family chooses the degree of openness in the relationship
Every situation is unique.
Occasionally, expectant parents desire a closed adoption which our agency staff understands and accepts.  However, we make every effort to leave the door open in case you change your mind in the future.
June 29 2022 9 am - 3 pm at Holy Martyrs Church, 266 Foreside Rd., Falmouth, ME 04105
Join us for a day to reflect on the current environment of Adoption and Pro Life in Maine.  Meet with others standing for life!
Speakers will include Project Rachael, 40 Days for Life,  Adoption Solutions of Maine and others.
We believe that all human life is sacred and created by God in His image. Human life is of inestimable worth in all its dimensions, including pre-born babies, the aged, the physically or mentally challenged and every other stage or condition from conception to natural death. We are therefore called to defend, protect and value all human life.
Psalm 139:13-14 NRSV For it was you who formed my inward parts; you knit me together in my mother's womb. I praise you, for I am fearfully and wonderfully made. Wonderful are your works; that I know very well.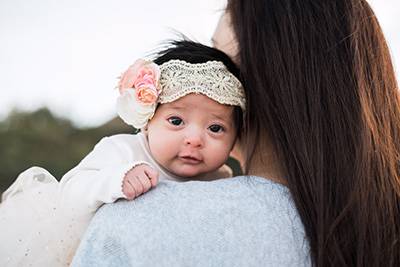 Helping babies find a soft place to land since 2016.
OUR FRIENDS
We endorse the services of these partners in the pursuit of ethical adoption.
We Need Donations for Support Services
We provide a variety of services to women who are pregnant who just are not sure they want to place for adoption.  We care.  However, we could use financial support, which would give us the opportunity to help others.  Your tax deductible donation can be done online through PayPal or through a check to our office.