We are a Maine based 501-­3c nonprofit organization providing adoption services. We provide support services to both pregnant women, and to those who want to adopt. Our caring staff offers excellent support and services stemming from their professional training, education, and personal experiences as adoptive parents, and adopted children.
Call and schedule an appointment to meet our staff and discover how we can help you.
Meet the team
Adoption Solutions has personal experience with adoption. We are mothers, we also have a personal mission to children. Our pro-life vision of the world looks for a soft place for every child to land.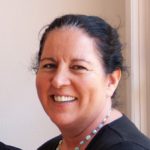 Jackie Komar
Consultant
Jackie has over 25 years of experience providing support & counseling services to Women & families in transition. Mrs Komar has a Master's degree in Social Work. She is licensed by the State of Arizona and Maine as an LCSW level clinical social worker.
She has received training in the Project Rachael ministry which helps women heal From the wounds of abortion. Jackie is the mother of 5 children whom she & her husband adopted at birth. She worked as an Adoption Social Worker for almost 10 Years (prior to becoming a mom). She believes that life is a sacred gift from God. She feels honored to be able to provide support & counseling to women & children. If you are experiencing an unplanned pregnancy and considering making an adoption plan we can help you. We will walk beside you and help you discern the best path for yourself and your unborn child. You are not alone, we are here for you.
If you want inspiration for yourself through a courageous woman and her child, read more about Saint Gianna.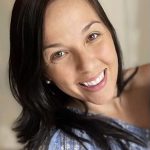 Shelley Mumau
Birth Parent Case Worker
Shelley grew up in the hills of Western Maine.  She studied Human Services with a focus in Child and Family Services at SNHU.
She is a mother and a birth mother to two beautiful boys.  Shelley placed her first son in an open adoption in 2011. Her adoption story and experience encouraged her to become an advocate and ally to birth parents everywhere.  She is dedicated to help educate, support and grow with other birth parents and adoptive families.  Shelley loves to spend time outdoors with her loved ones and her big black lab!
Jena Farrar
Birthmother Counselor
Jena is a Native of Maine. She grew up in a large extended Irish Family in Aroostock County.
She attended St Joseph's College in Windham, Maine. She graduated in 2009. Jena earned a Master's degree in Social Work from The University of New England in Portland, Maine in 2013. She has worked as a Children's Advocate, Case Manager & Counselor for several years.
She is licensed at the LCSW level. She resides in central Maine with her husband, Kevin and their dog.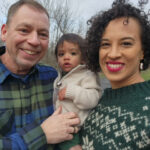 Desiree Rand, LSW
Adoptive Parent Case Manager
Desiree Rand has personal experience in the world of adoption.  She earned a degree in Social Work.  She is married and has adopted a child.  She has always wanted to work in the field of adoption.